So we decided to test the 2 concerns when had about the first experiment.
we had used fake coke
coins different to the ones from my own childhood
We set up a second experiment, using both Real and Fake coke and using both Czech and English coins. We even managed to find an old English one pence piece that was from 1971 and therefore mage of 97% copper instead of just copper plated to see if that would make any difference.
After: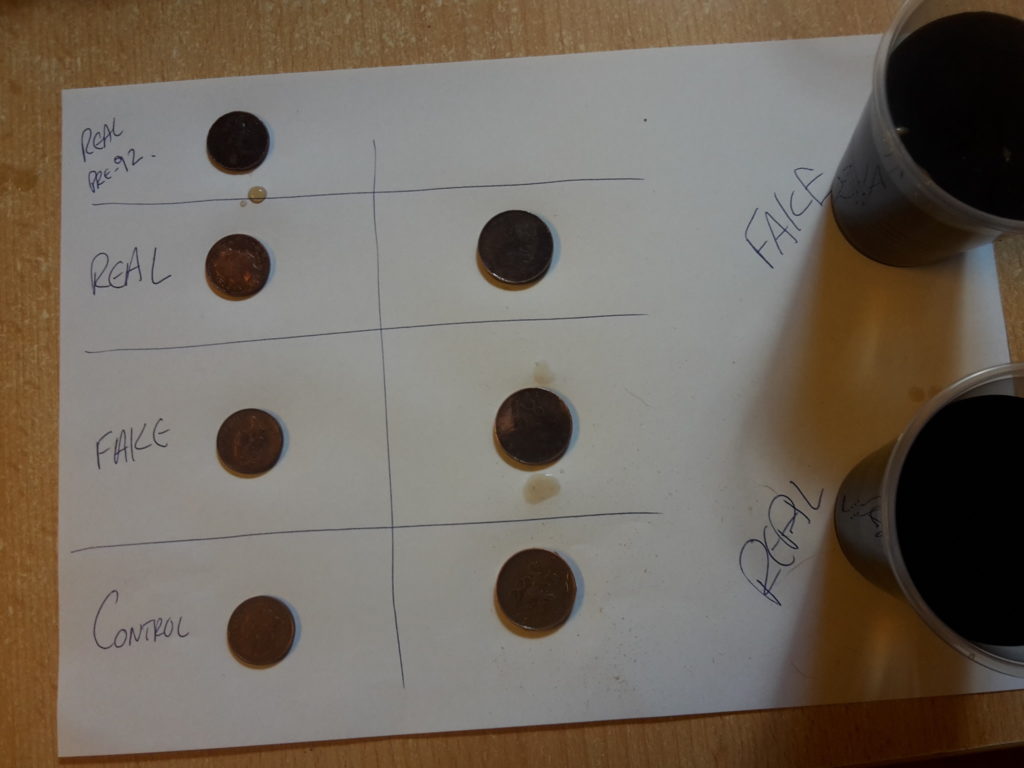 To start with we were a little disappointed, it seemed that the coins just got dirtier, not cleaner and you can see from the picture above. But then the children had the idea wipe the coins with a cloth and we were very pleased to see that the coins had been cleaned by the process.
After wiping.
Conclusion
Both real and fake coke is good for cleaning money! Fortunately none of the children can to the conclusion that if it is good for cleaning coins, it is probably good for cleaning other things, like TEETH!!! We decided to put the coins back in the coke and leave them until the end of the week to see if anything interesting happened.